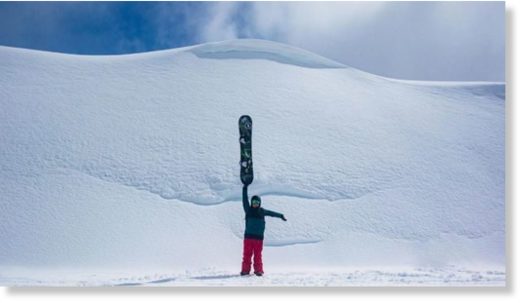 Skiers and snowboarders are continuing to hit the slopes in Australia's ski resorts with spring providing conditions that have been described as the best in years.
Three big dumps of snow throughout August and early September have lead to the biggest recorded snow depth since 2000.
The snow depth recording at Spencers Creek, midway between Perisher Valley and Thredbo, was 239.7cm this week, just shy of the 262cm recorded in 2000
.
This time last year, the snow depth at Spencers Creek was just 114.7cm, less than half of the current depth and well below the average maximum of 190cm in previous years.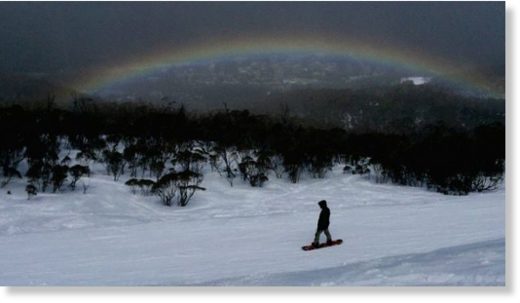 The snow season started earlier than expected in Perisher with good conditions meaning that skiers and snowboarders were able to hit the slopes a week before the traditional season start.
That early start has been met with a late finish, with Perisher announcing last week that they would extend the snow season by an extra week.
Perisher's sales and marketing manager Richard Phillips said that the season had been extended off the back of exceptional conditions.
"The front half of the season saw bitterly cold temperatures and fantastic snowmaking and the back half of winter has seen an incredible amount of snow fall which has been great," he said.
Mr Phillips said the conditions were much better than normal for this time of year.
"As you get into September, it does warm up and you get lots of sunny days but we've just had these winter storms rolling through which has just been wonderful."
Perisher experienced 1.4 metres of snow falling in the first week of spring
with the third major snow dump of the season helping to boost conditions.
Nearby Thredbo has opted not to extend their snow season although there is currently plenty of snow on the slopes.
Communication's manager at Thredbo, Susie Diver, said that the large dump of snow at the start of spring meant the snow depth was much larger than usual.
"We always can expect snow really at anytime but the amount we've had over such a short period of time is just exceptional," she said. "We do get some snow falls in spring, but that one was a ripper."
She also said that the snow at the top of the mountain was likely to remain until December at least.

"There is so much snow up there so we'll definitely have snow at Christmas time around the peaks. There's serious amounts of snow so I don't think it will be thawing anytime soon."