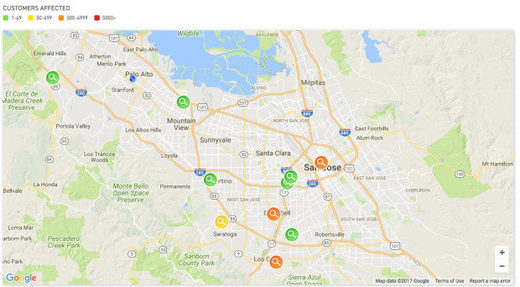 The gusts knocked some communities while others areas were completely still
KTVU meteorologist Steve Paulson said wind storms gusting up to 40 miles an hour ripped through parts of the South Bay last night but should calm down today. Highs in the 70s to 90s with mostly cloudy skies.
Meteorologists are baffled by strong wind gusts that ripped through concentrated pockets of the Bay Area early Monday morning, while other areas remained completely still.
The National Weather Service reports that a gust of 54 mph roared through Pebble Beach at 2:30 a.m., while only 10 minutes away in Monterey conditions remained completely calm.
"We had a very unusual event happen overnight," says Charles Bell, a meteorologist with the National Weather Service Bay Area. "We had isolated strong periods of winds. It's really remarkable. Usually wind storms are more widespread, while this wind occurred in concentrated pockets."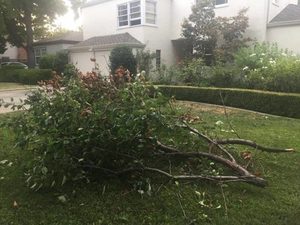 The first gusts roared through Pebble Beach and the southwesterly winds traveled north reaching up to 40 mph in Santa Cruz, up to 37 mph in Los Gatos and at the San Jose Airport.
The weather service recorded the last gust from the event at 3:30 a.m.; it was a 35 mph wind at the Golden Gate Bridge. Bell says there are anecdotal reports of high winds in parts of Marin.
"We left our window open because of heat and winds were so strong our interior doors were slamming shut and flying open!" Thais Derich of Mill Valley wrote on Facebook.
The winds knocked down trees and power lines. PG&E reported 11,000 customers without power at one point.
The event lasted about two hours.
See video
here
.