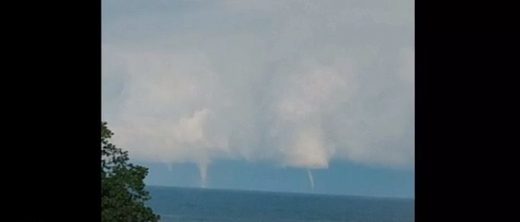 Northeast Ohio residents are spotting several waterspouts swirling over Lake Erie!
Viewers sent in photos from places like Mentor-on-the-Lake, Willoughby, Avon Lake and Conneaut.
There are two types of waterspouts. Tornadic waterspouts are associated with severe storms, according to the National Weather Service. Fair weather waterspouts form in light wind conditions and move very little.
These waterspouts are in the fair weather category.
They are caused when cooler air moves in over warmer water. They're common in the spring and the fall.