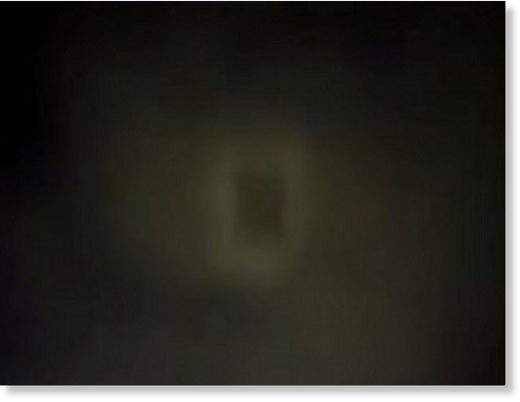 Many people in Jinan, China were left confused as a bizarre shape appeared in the sky.
The footage was taken on August 13 in east China's Shandong province and shows the strange shape in the night sky.
Many people took to social media to question what the object in the sky might be.
The bizarre footage shows a glowing rectangle in the night sky over the city of Jinan.
People can be heard in the background of the video talking about the object.
Others took to social media site Weibo to question what might have caused the phenomenon.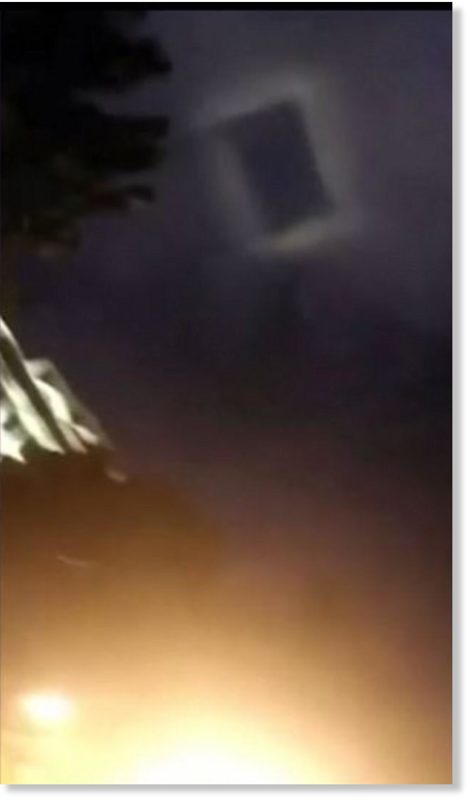 One user said: 'It looks like a mobile phone!'
While another commented: 'The door of heaven is open.'
And one user said: 'Above is a flying carpet.'
According to local reports, the light may have been a spotlight projection onto clouds but many residents were nevertheless baffled by its appearance.