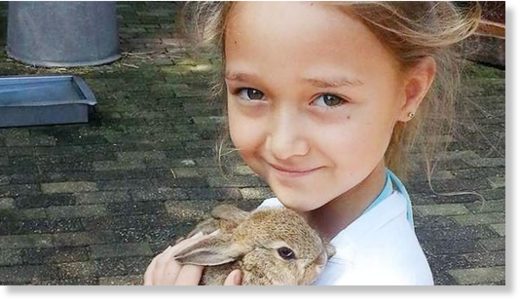 "I love you so much. You'll always be my hero."
These were the last words Kayla Madden spoke to her sister before she succumbed to injuries from a dog attack inside her Hillcrest home on Saturday.
Gemma, 9, died after being attacked by a pit bull at Kayla's home just hours before she was due to celebrate her 10th birthday.
The pit bull, named Nero, was euthanised by the SPCA.
Gemma, a grade 4 pupil at a school in Kloof, was dropped off at Kayla's home in Hillcrest. Their parents went out for the evening together with Kayla's boyfriend Thomas van der Spuy.
Kayla, 21, told the
Daily News
Gemma had been playing with the dog since she arrived at 3pm.
Kayla was baking muffins in the kitchen for Gemma's birthday.
The child walked into the next room and screamed about a minute later.

"I am too devastated to explain the last moments of what happened. It's all a blur and traumatising. The dog has been living with us for a while. I am not sure what triggered the dog to attack her.
We had so much planned for her. We shared to many memories together," Kayla said before she broke down in tears and handed the phone to van der Spuy.
"We are upset at what has been posted on social media. People don't know the facts. They have crushed my fiancee emotionally by blaming her for the incident.
I had Nero since he was a pup. He was five years old and loved kids. He lived inside the house with us. He was part of the family. I had left him to protect the girls. No one knows what set him off. They had been playing together all afternoon,"
van der Spuy said.
He broke down when he told the
Daily News
that Nero had to be euthanised at the Kloof and Highway SPCA on Monday. Van der Spuy said he could not look at the dog again and was told he could not trust it.
"We are not careless people. No one could have predicted what happened. It could have been any breed of dog. Nero was never vicious. We do not blame Nero or anyone for this; animals can be unpredictable. And it was a terrible, tragic accident," he said.
The pit bull had grabbed Gemma
and locked its jaw around her neck
. Kayla tried getting Nero off and her screams for help alerted neighbours who rushed over.
Nero then apparently left the house and sat in the back yard. Van der Spuy said the pictures of a pit bull, white in colour, with blood around its mouth, that had been accompanying social media posts was not of Nero.
Gemma died at the scene. The family was making funeral arrangements for Friday.
Police spokesperson Lieutenant-Colonel Thulani Zwane said an inquest docket was opened at Hillcrest police station.