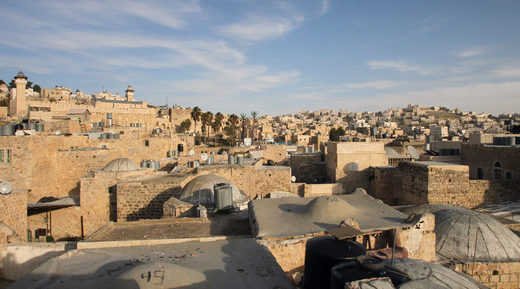 Israel's ambassador to UNESCO walked out of a session by the UN agency after learning that the Old City of Hebron had been referred to as Palestinian, not Israeli. Israeli officials slammed the move saying it overlooks the deep Jewish ties to the biblical town.
The Friday session, which took place in Krakow, Poland led to Hebron's Old City being put on the agency's World Heritage list as a site in danger, UNESCO spokeswoman Lucia Iglesias confirmed, according to AP.
The decision came after a secret vote of 12-3, with six abstentions.
Although the move itself wasn't deemed controversial by Tel Aviv, the decision to describe Hebron as a "Palestinian heritage site" infuriated Israel's ambassador to UNESCO, Carmel Shama-Hacohen, who walked out of the session in protest.
Shama-Hacohen also expressed anger after learning that the vote would only be partially secret, as it would not be conducted behind a screen. A shouting match reportedly broke out between the ambassador and the Palestinian and Lebanese envoys over the issue, according to the Israeli daily
Haaretz
.
The ambassador wasn't the only Israeli official angered by the UN agency's wording. Prime Minister Benjamin Netanyahu also wasn't happy, calling it "another delusional decision by UNESCO."
Defense Minister Avigdor Lieberman responded by calling UNESCO a "politically slanted organization, disgraceful and anti-Semitic, whose decisions are scandalous,"
Haaretz
reported.

Comment: Israel always ready to throw out the 'anti-Semitic' card.


"Jewish ties to Hebron are stronger than the disgraceful UNESCO vote," said Naftali Bennett, Israel's education minister and head of the country's national UNESCO committee.
It is "disappointing and embarrassing to see UNESCO denying history and distorting reality time after time to knowingly serve those who try to wipe the Jewish state off the map," Bennett added. "Israel won't renew cooperation with UNESCO as long as it continues to serve as a tool for political attacks instead of being a professional organization."
Iglesias declined to comment on whether Hebron had been recognized as Palestinian, saying the exact wording would be decided at a later time.
Meanwhile, the Palestinians praised the move, with the Palestinian Ministry of Foreign Affairs calling it "the only logical and correct decision," and adding that "...Hebron's Old City and holy site is under threat due to the irresponsible, illegal, and highly damaging actions of Israel, the occupying Power, which maintains a regime of separation and discrimination in the city based on ethnic background and religion."
Jews believe the Cave of the Patriarchs, located in Hebron, is where Abraham, Isaac, Jacob, and their wives are buried. For Muslims, the city is home to the Ibrahimi mosque, also known the Sanctuary of Abraham, which was built in the 14th century.