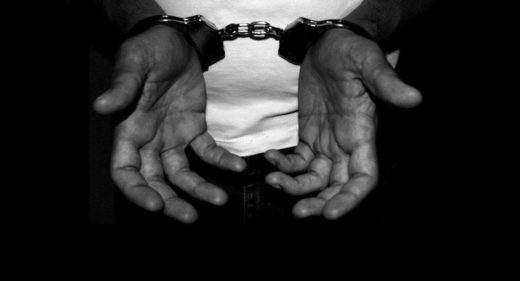 Israeli police have announced that 37-year-old police officer Boaz Mishori has been indicted for sexual assault of four minors.
Mishori has been charged with indecent assault, obstruction of justice, breach of trust and seeking to harm a witness in a criminal investigation. He allegedly sought retribution against a fellow officer who participated in a 2015 investigation of Mishori by complaining to the Israel Tax Authority about alleged tax offenses committed by a business owned by that officer's wife.
According to the indictment, Mishori served as a police officer and camp counselor at an Israeli Police summer camp.
"As part of his duties as a non-commissioned officer in the Israel Police, the defendant was in frequent contact with the residents of the area, including lecturing children in schools and kindergartens on various issues, including road safety and activities of the Israel Police," the indictment read. "In addition, the defendant served as a counselor at a summer camp held by the Israel Police."
Allegedly, Mishori made a seven-year-old girl sit in his lap before raping her. In a separate incident, he molested another seven-year-old during a road safety workshop. A third case occurred at the summer camp, where Mishori is accused of repeatedly sexually assaulting a third seven-year-old.

Mishori is further accused of using his position as a police officer in the West Bank settlement of Ariel and his status as a key member of the West Bank city's community to further molest children.
Israel police called the accusations against Mishori a "serious and exceptional case."
"It goes without saying that the police department rejects with disgust any kind of criminal behavior and even more so in suspicions of crimes such as these. The police will act according to all law, and will take all administrative measures against suspicions of acts like these."
The defendant's attorney, Kobi Palomo, advised against "jumping to conclusions." He says that his client denies all charges against him. The original investigation against Mishori in 2015 was closed following a lack of evidence.