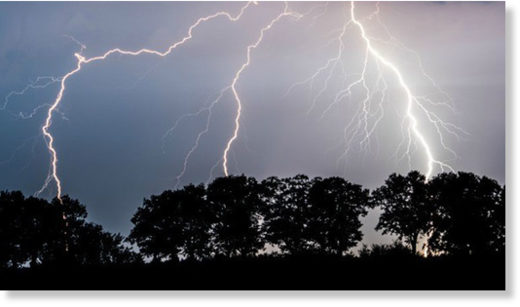 Lightning strike killed two farmers in the middle of the rice fields in Cabariuan village in Sibalom, Antique around 8:00 p.m. Monday.
Antique Provincial Police Office Information Officer Bryan I. Alamo identified the two farmers as Mario Balsomo, 53, married, and resident of the village, and Alex Odipa, 42, married and a resident of Lacaron village.
Alamo said the Sibalom Municipal Police Station personnel were immediately dispatched to investigate the incident after receiving report from Barangay Captain Remedy Condez of Lacaron Monday night.
The victims were pronounced dead upon arrival by the attending physician at the Ramon Maza Sr Memorial District Hospital in Sibalom.
Source: The Philippines News Agency