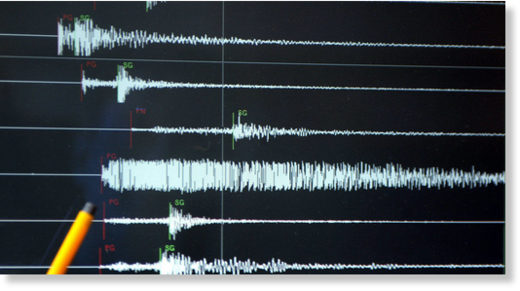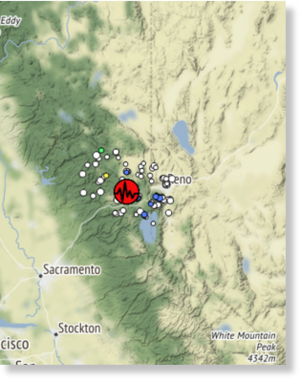 The United States Geological Survey reports that
more than two dozen earthquakes rattled the Lake Tahoe region early Tuesday.
The largest earthquake measured a magnitude 3.9 shortly after 2 a.m. at a shallow depth.
The earthquake was reported 11 miles (17 kilometers) from Truckee.
Preliminary earthquake information shows that at least 28 minor aftershocks occurred in the area, ranging in magnitude from 0.6. to 3.2 following the 3.9 magnitude shaker.
No major damage or injuries were reported.
Source: AP