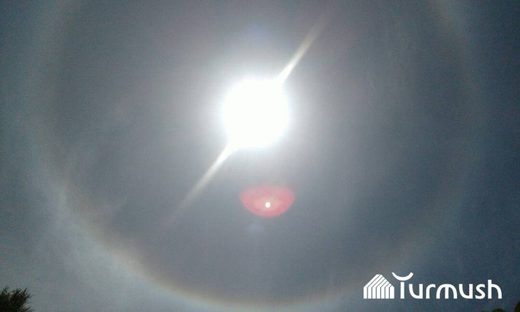 Residents of Issyk-Kul region were able to see the spectacular sight of the halo sun, Turmush reports.
The photos were taken on June 21 at 2:30 pm local time in Cholpon-Ata and Balykchy towns.
Halo is a circle of white or colored light around the sun, moon, or other luminous body caused by refraction through ice crystals in the atmosphere.
According to specialists, a particular weather pattern typical for North and South Pole is needed for the halo effect.