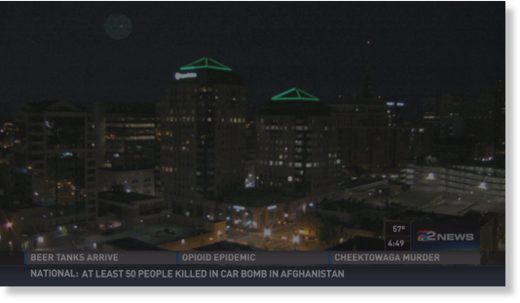 You never know what you are going to see in the wee hours of the morning on Daybreak, and this morning, while taking a live picture from our Buffalo weather camera, we caught a meteor falling on live television.
Storm Team 2 Chief Meteorologist Patrick Hammer says the meteor was probably the size of a baseball that burned up in the atmosphere
. In order for it to be caught on camera, it is likely that it was also much brighter and more brilliant to the naked eye.
See video footage
here