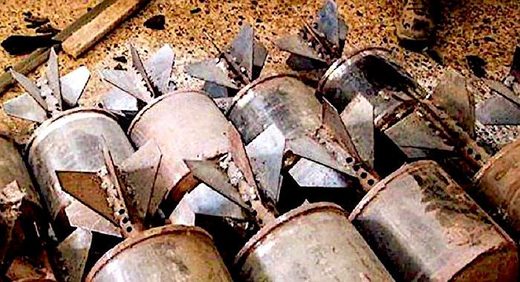 The US intelligence community believes the Islamic State terrorist group (Daesh) is establishing a new unit on chemical weapons, comprising of experts from Iraq and Syria who have never worked together before,
media reported. The "chemical weapon cell" is likely to operate from the Syrian area within the Euphrates River Valley, between Mayadin, Syria and the town of al Qaim, CNN said citing US officials on Wednesday.
The US-led military coalition has not officially confirmed the information, the media noted. However, spokesperson Col. Ryan Dillon recalled that Daesh has utilized chemical munitions in their attacks in the past.
On April 16, Daesh used
chlorine and mustard agent
in the attack on Iraqi and coalition forces in Mosul, according to Operation Inherent Resolve.
According to the media,
Daesh terrorist group carried out more than 15 chemical attacks in the area near West Mosul since the middle of April.
The northern Iraqi city of Mosul, Daesh's key Iraqi stronghold, has been controlled by the terrorists since mid-2014. The Iraqi troops backed by the US-led international coalition launched an operation to recapture Mosul in October 2016, with the eastern part of the city being liberated in January and the western remaining under the control of jihadists. In February, the Iraqi forces began the operation aimed at liberating western Mosul from Daesh.