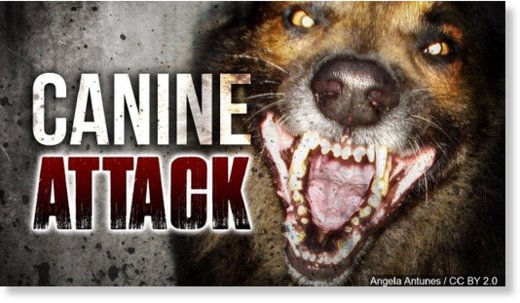 Police say two people were critically injured in a dog attack in suburban Detroit.
Roseville police responded Sunday night to a report of a dog mauling and
found a 52-year-old woman outside a home covered in blood. She said she was attacked by her son's pit bull and they found the woman's 51-year-old husband unconscious inside the home.

Police say the dog suspected in the attack was "extremely aggressive" and wouldn't allow emergency crews to get past,
so they distracted the animal. Rescuers tried to remove the man from the home and the dog returned, so they used a stun gun on the animal.
The man and woman are hospitalized.
Police say the dog and another dog were captured by Macomb County animal control officers. Prosecutors will review the case.
Source: AP