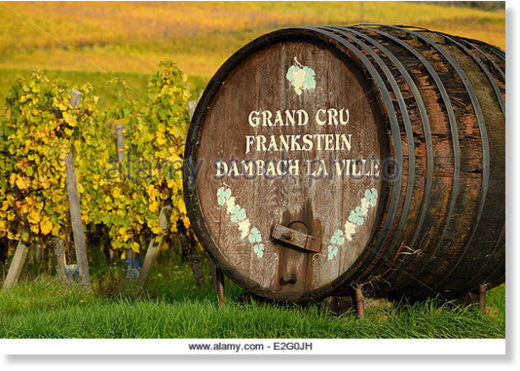 Temperatures dropped to -7 ° C, reports a reader in France. "About the frosts in different places around Europe in the last days, there have been severe frosts in France in fruit and vine too," writes Philippe in Alsace. "Severe losses in vine in Champagne and Chablis (despite fighting with burning fuel or paraffine in the fields ), Alsace and even in south of France in Languedoc and Provence.
"The crops had 2 weeks advance and the clear sky in the last days allowed these spring frosts. Main frost in Alsace on the early morning of 20th of april, and then on the 21st too. 5°C to 7 °C under zero on the 20th depending on the places.
Here are words from an article that Philippe sent.
Frost and negative (below-zero) temperatures have caused great damage in the vineyards of Alsace, France.

"In many places, there are 95 to 100% loss of buds," says Gérard Schaffar, president of the Turckheim cellar in Haut-Rhin.
Here's the article
in French