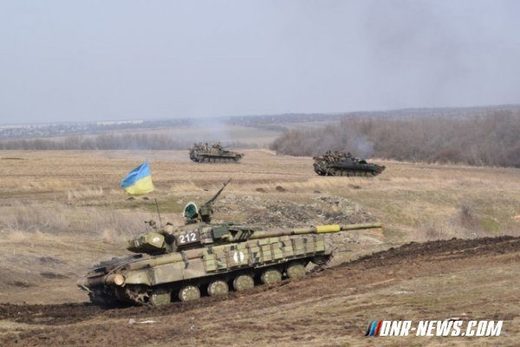 Ukrainian security officials have begun active preparations for an offensive on the southern sector of the front, on the eve of the May holidays, the Ukrainian army intends to strike in the area Shirokino village. Deputy commander of the operational command of the DPR, Eduard Basurin, said this to journalists today.
"As it became known from a source in the command of the military unit A0456 (Odessa), on the eve of May holidays, the UAF, and specific units of the Ukrainian Navy as part of a consolidated Marine Brigade, have prepared a plan of active fighting in the Volnovakha and Novoazovskiy areas" Eduard Basurin said.
"According to the command, around April 23-24, planned to push forward two mobile attack groups to the district of Shirokino village", he continued.
According to preliminary data, the Ukrainian security forces are going to bombard their own false position, only to allegedly return fire. The DPR believes that this incident will be used by the enemy as a pretext for attempts to unleash a large-scale offensive.
"At the moment they are preparing a sabotage plan. A secret group plans to use civilian vehicles equipped with mortars". said the representative of command.