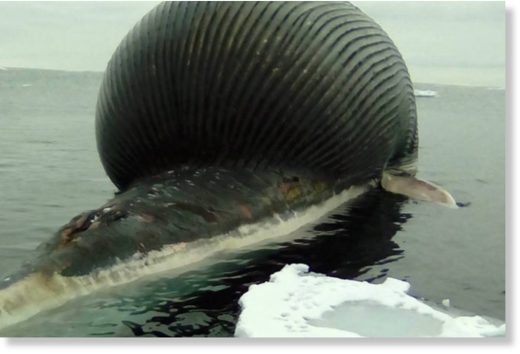 A dead whale was spotted in the waters surrounding Port aux Basques on Friday morning.
The bloated carcass was carried out to sea by winds and tide until it disappeared from view sometime later that evening, according to local coast guard reports.
The species of whale is uncertain. It was estimated to be about 50-feet long.