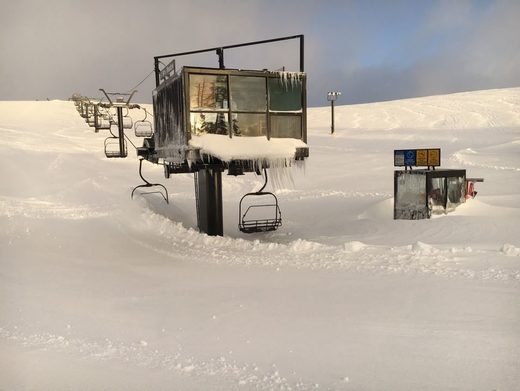 The snow amounts in California's Sierra Nevada mountain range this winter are difficult to wrap your head around. In many cases topping 500 inches, they are some of the highest totals in memory.
At the Squaw Valley Alpine Meadows resort, seven feet fell in just the past week. The snow is so high that it buried chairlifts and
ski patrol shacks
.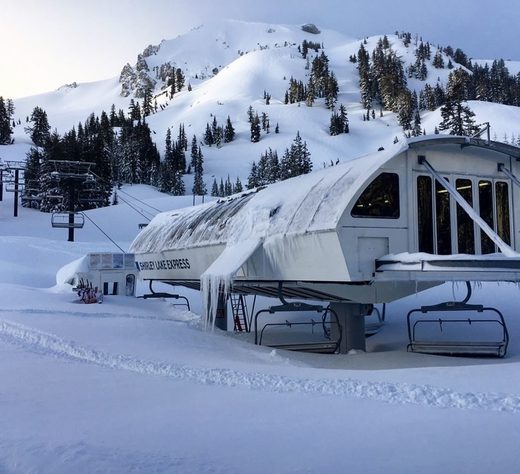 The resort has received 565 inches (47 feet) this season, including a 45-year record of 282 inches in January. On Thursday, it announced that its ski area would remain open through July 4. Since 1962, it will mark just the fourth instance of Independence Day skiing (the other years were 1998, 1999, and 2011), according to a resort spokesperson.
Other ski areas in the Sierra Nevada also have seen mind-boggling amounts of snow (
totals via SnowBrains.com
):
636 inches at the Mount Rose ski area in Nevada.
584 inches at Boreal Mountain.
556 inches at Kirkwood, including 80 inches this week.
544 inches at Heavenly, including 81 inches this week.
534 inches at Northstar, including 84 inches this week (61 inches in 48 hours).
510 inches at Mammoth.
The prolific snowfall has resulted from phenomena known as atmospheric rivers, which are essentially rivers in the sky that carry vast amounts of moisture. Like a fire hose, they have bombarded central and northern California, repeatedly.
"We usually see three or four atmospheric rivers in a season," Scott McGuire, a meteorologist with the National Weather Service office in Reno,
told the San Francisco Chronicle
. "We've already had 10. We've had so much snow to the point where it's getting hard to measure."
California's Natural Resources Agency said Wednesday that the water contained in the state's snowpack is 188 percent of normal.
The mountain snow and low-elevation rain have ended the multiyear drought over large parts of the state. Only 17 percent of California remains in drought, according to the latest U.S. Drought Monitor data.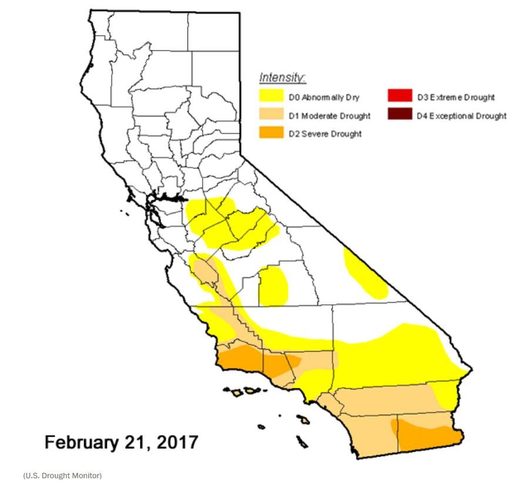 More snow and rain are on the way Sunday and Monday as the next Pacific storm system rolls ashore.
Photos and video