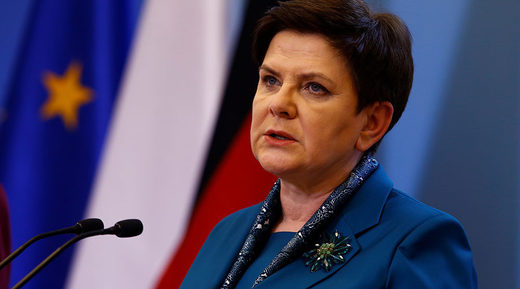 Polish Prime Minister Beata Szydlo has been taken to hospital after a car accident, according to a government spokesperson.
The prime minister is
undergoing routine checks
, Reuters reported Friday evening, citing a statement from a government official on public television.
The car accident reportedly happened near the Polish city of Krakow.
Local media later said that the incident had happened in the area of Oswiecim in southern Poland, which is widely known as the area of the former Nazi concentration camp at Auschwitz.
Police did not allow journalists to approach the scene of the accident, Polish Gazeta Wyborcza reported.
The official said Szydlo suffered bruising.
"Fortunately, nothing serious happened to the prime minister
," Reuters quoted him as adding.
A private car reportedly crashed into the prime minister's limousine.
Another official reportedly suffered a leg injury, Polish Rzeczpospolita reported, citing local radio.
The prime minister was recently involved in another car incident.
While Szydlo was visiting Israel in November, vehicles in her motorcade collided, leaving two people injured. The minister herself was not hurt on that occasion.