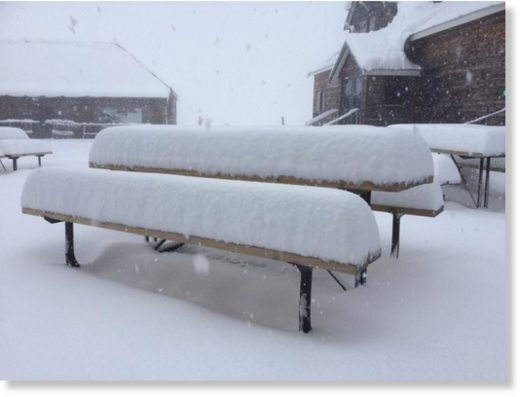 This is now the second "Rare" summer snowfall in New Zealand
.
The year has so far been below normal temperatures for several parts of the country, but the last out of season Antarctic low brought a
foot of snow in the middle of summer.
Apple shortages across the country and out of season rains have prompted farmers to hire helicopters to hover over the fields to dry fruit.
Sources