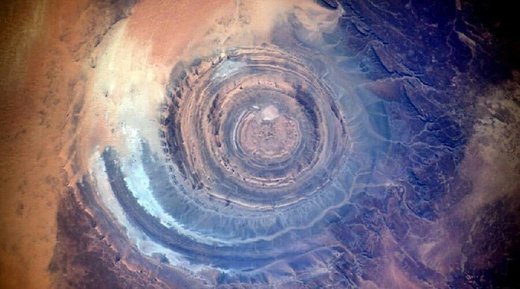 A stunning image showing off the wondrous spirals of the 'Eye of Africa', also known as the Richat structure, has been captured by French ESA astronaut Thomas Pesquet aboard the International Space Station (ISS).
The incredible structure, located in the Sahara desert in Mauritania, has a diameter of 50km (31 miles) and was originally thought to be a meteorite-impact crater. Scientists now believe, however, it was formed through
erosion
.
The phenomenal circular feature has long been a favorite among space photographers.
Pesquet arrived at the ISS in November as part of the six-month, Expedition 50 mission, and has already shared some spectacular pictures of his view from space.