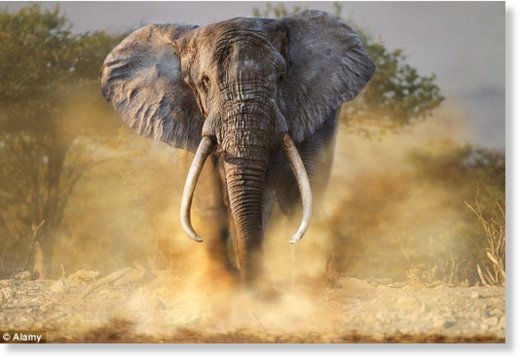 A safari leader has died after his vehicle was flipped over by an elephant which then attacked him when he got out and took a photograph.
Norwegian Sigurd Halvorsen was taking a group of four tourists and two other guides around the Majete Game Reserve in Malawi when the enraged animal rammed into them.
The elephant battered the car against a tree and turned it over before the terrified passengers managed to escape unhurt.

Halvorsen, from Haugesund in Norway, started taking pictures when he believed he was at a safe distance - only for the huge animal to launch an attack.
His family insist that he was not using a flash despite claims in Malawi media, according to Norwegian website
Haugesund Avis.
The 71-year-old suffered critical injuries in the attack, in mid November, and was flown to South Africa for treatment.
But it has now been reported that the experienced guide and nature photographer has died in hospital last week.
In 2014, a British teacher was gored by a bull elephant while they were on safari in Kruger National Park in South Africa.
Sarah Brooks, 30, and her fiance Jans de Klerk were filming the animal from their car as it drank at a waterhole when it turned and went for them.
The elephant's tusk ripped through Miss Brooks' upper thigh during the attack and she had to be airlifted to hospital and required an emergency operation to save her leg.