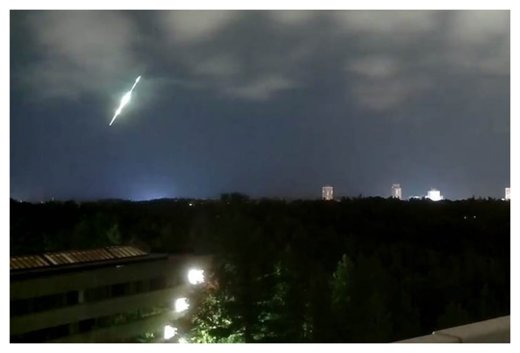 An apparent meteor lit up skies in the Northeast and Mid-Atlantic on Tuesday night, according to reports on social media.
It was spotted by skywatchers in Philadelphia, the northwest suburbs and in South Jersey, social media posts indicated.
A camera at the University of Toronto Scarborough Observatory captured the fireball on video. It released a time-lapse video on Twitter.
In Toronto, police and fire services received multiple calls about a plane crashing into the Toronto Harbor,
TheStar.com of Toronto
reported:
The confusion began just after 11 p.m. as reports of the plane crash circulated on Twitter, but Jason Rimmer, marine controller at the Joint Rescue Coordination Centre at the Canadian Forces base Trenton, confirmed that the incident was part of a meteor shower.
In a comment thread on Reddit, user Governor Elect of NJ wrote: "I'm in South Jersey and I saw it.
It was gigantic.
I was wondering how far people could see it. I've been trying to figure out what it was."
Another Reddit user, admissessibilicable, wrote: "I did! Looked like a huge green flame over West Philly."
And kierzandax noticed it, too: "Saw it while driving home on the AC Expressway. Awesome sight."