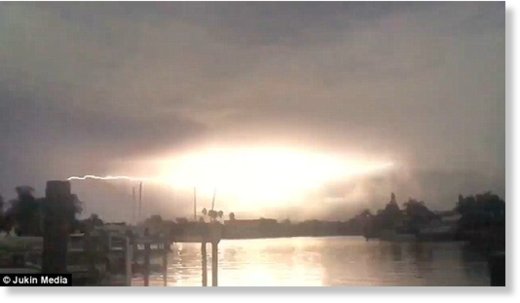 This incredible footage shows a horizontal bolt of lightning illuminating the night sky before disappearing as quickly as it emerged. The sudden electrostatic discharge was captured over Tampa Bay, Florida and was seen travelling from right to left like a wave.
The video shows the bolt of light slowly vanishing as it streaks across the sky. It then flashes brightly and illuminates the night before disappearing for good.
The footage was posted to Reddit, where it picked up a number of comments from impressed viewers, helping it go viral. Many pointed out that the type of horizontal lightning captured on camera is an Anvil Crawler.
According to Dan Robinson, the man behind the Storm Highway website, Anvil Crawlers are in-cloud lightning discharges.
They move so slowly across the night sky they are able to be seen clearly by the human eye or a normal-speed video camera. The type of lightning often covers large areas of sky and produces an incredible display for anyone lucky enough to be watching.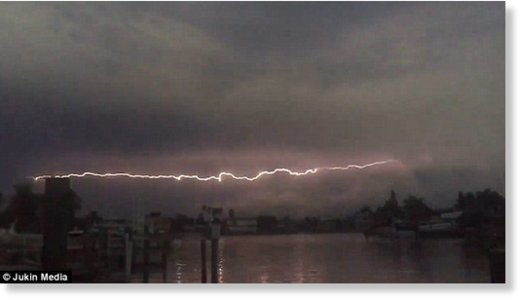 The name Anvil Crawler derives from the unique motion made by the lightning as it moves sideways through the sky. According to Mr Robinson, they also appear along the underside of the anvil portions of a thunderstorm.
The exact day the video was captured is not known, but it emerges days after residents in New York watched a lightning storm blaze across the sky on Saturday.