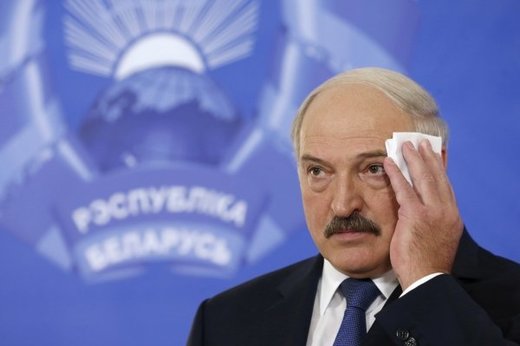 Commenting on the situation in Turkey,
Belarusian President Alexander Lukashenko expressed concern over the situation in his state and called upon the head of the KGB to defend his country from a possible coup.
This has been reported by local media.
Lukashenko stated that
the conflict in Donbass, NATO's expansion to the East, the coup attempt in Turkey, and attacks on police in Armenia and Kazakhstan are worrying him.
"I cannot but be disturbed by the situation surrounding Belarus. Thank God that we have so far managed to contain all sorts of negative manifestations...."
Lukashenko accordingly instructed the head of the KGB to more attentively follow the situation in Belarus in order to defend the state when need be.
"The situation is very difficult. We should therefore maintain peace and calm in the country no matter what it takes," the Belarusian president added.