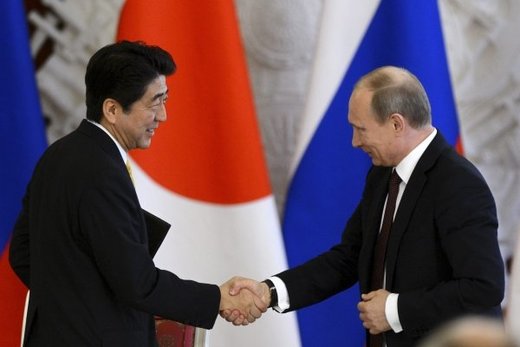 Angela Merkel invited Japan to join NATO during a conversation with the prime minister of the country, Shinzo Abe, during the German chancellor's visit to Tokyo in March, 2015, Japanese media report.
As the publication "The Japan News" reports, Merkel promised Abe the support of the prime minister of Great Britain, David Cameron, and the president of France, Francois Hollande.
The Japanese leader refused the offer and said: "Maybe in the future, but now this would negatively affect our relations with Russia."
Vladimir Putin and the head of the Japanese government, Shinzo Abe, are expected to meet on May 6th in Sochi. They will discuss the subjects of trade and economic cooperation and the conclusion of a peace treaty regarding the Kuril Islands.
PolitRussia -
Translated by J. Arnoldski