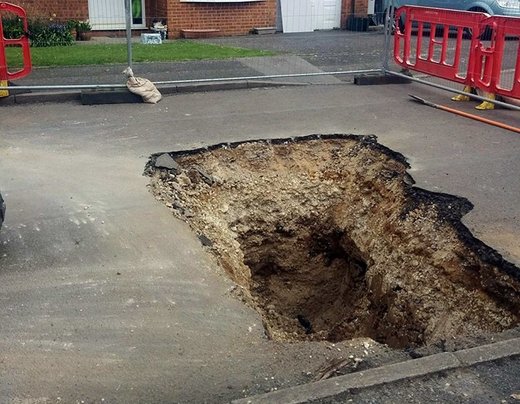 A 15 metre long sinkhole has appeared in a road in Tring
The road has been closed to traffic after a large sinkhole appeared there.
It was first noticed yesterday morning (Wednesday) in Bunyan Close, Tring.
The Highways Department originally told residents that the road would be shut for two days, but it is now thought it will be significantly longer.
A safety barrier has been erected around the hole,
which is believed to stretch at least 15 metres under the surface of the road.