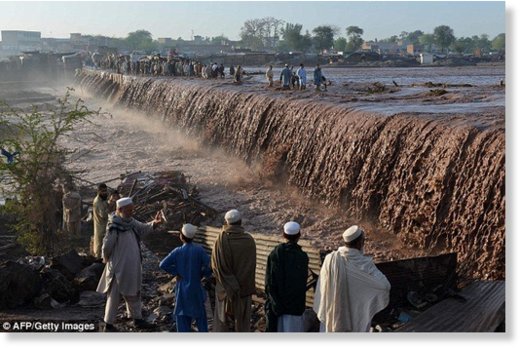 Rescue workers in northwestern Pakistan dug through debris and mud on Tuesday in hopes of finding survivors after
a landslide buried at least 30 people alive on Monday as the death toll from days of torrential rains and flashfloods passed the 200-mark, local officials have said.
Footage aired on local television channels showed army troops and rescue workers digging through the rubble on the outskirts of the Kohistan district where they managed to recover six dead bodies and two survivors.
Some six hundred army troops and engineers are currently engaged in clearing the roads and assisting in rescue operations, an army spokesman said.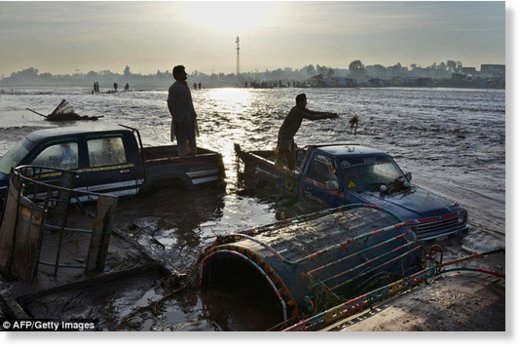 Ongoing bad weather has hampered rescue operations, in which desperate local residents have used spades, shovels — even their hands — to help find people trapped under the mud.
According to Pakistan's National Disaster Management Authority (NDMA),
a week of rains and flooding have killed 212 people — including women and children — in the country's north and northwest.
The northwestern Khyber Pakhtunkhawa (KP) province, which borders Afghanistan, appears to have been the hardest-hit, accounting for almost half of the casualties reported so far.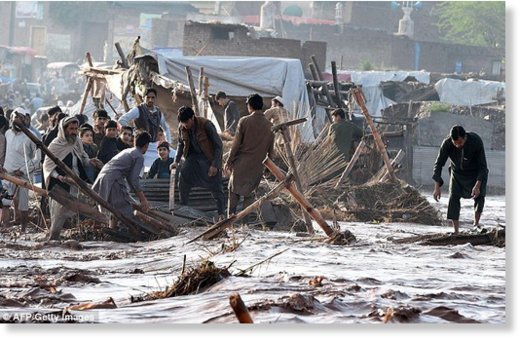 The northern Gilgit-Baltistan territory, which shares a border with China, has also borne the brunt of the rain spell, with numerous roads blocked due to landslides.
Around 200 people have been injured — and nearly 1,500 buildings damaged or destroyed — by rains and flashfloods, the NDMA said.
It is the second major rain spell in both regions in less than one month.
The weather cleared up in most parts of KP and Gilgit-Baltistan on Tuesday, but signs of destruction are still widely apparent.
In the hard-hit districts of Swat, Shangla, Dir, Kohistan, Diamir and Mansehra, wailing families buried their dead.