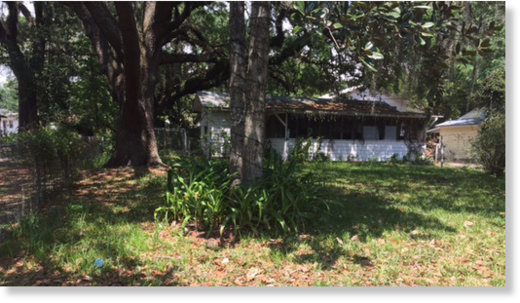 Police responded Thursday to a Florida home where officials believe a woman was mauled and killed by her dog.
Lake County emergency medical services and Leesburg Fire Rescue requested police assistance on a medical call. Medical first responders entered the back of the home where Sonda Tyson, 66, was found dead, according to a release.
A person called 911 from the home and reported the victim was bleeding everywhere, had bite marks on her arms and the caller could see Tyson's bones.

Officials said they discovered a brindle pit bull mix, weighing about 100 pounds and covered in blood inside the home.
They believe it is likely the reason for the victim's injuries.
Officials said they attempted to barricade the dog from the victim and left the residence, but the dog would not let medical personnel back inside the home.
Police determined the dog attacked and killed the woman.
"It's the first time in my 21 years here in Leesburg that I'm aware of an owner being mauled to death by their own pet," Joe Iozzi, of the Leesburg Police Department, said.
The dog was not secure and was killed to prevent it from escaping into the surrounding neighborhood and to allow medical personnel to enter the home.
Investigators said Tyson was the owner of the dog and had it since it was a puppy.
They have not determined the reason the dog attacked her.
The medical examiner said the cause of Tyson's death was blood loss resulting from the mauling.
"(Tyson had) multiple bites all over (her) body. Some would be deemed to be defensive wounds and others postmortem wounds," Iozzi said.
No other people were found inside the home.
Police said animal control had been to the home before, but they aren't sure if it was related to the dog from this incident.