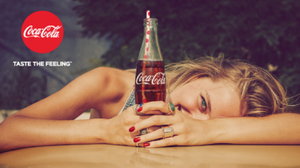 On August 18, 2015, the World Health Organization (WHO) issued a press release from Geneva, Switzerland titled "Vaccine hesitancy: A growing challenge for immunization programmes."
1
The focus of the release was to highlight views expressed by public health officials in a special edition of the journal
Vaccine
, which was "guest-edited" and published by the WHO.
1
Foremost among the views was the continuing concern by health officials over the number of people around the world who remain unvaccinated despite the availability of vaccines. According to the release, approximately 1 out of 5 children globally do not get vaccinated. The WHO attributes the situation to a phenomenon called "vaccine hesitancy," which the organization describes as a "delay in acceptance or refusal of safe vaccines despite availability of vaccination services."
The release quotes Philippe Duclos, PhD, head of WHO's Immunization Policy Unit.
"Vaccines can only improve health and prevent deaths if they are used, and immunization programs must be able to achieve and sustain high vaccine uptake rates," says Dr. Duclos. "Vaccine hesitancy is an increasingly important issue for country immunization programs."1
The WHO attributes vaccine hesitancy to:
Concerns about vaccine safety can be linked to vaccine hesitancy, but safety concerns are only one of many factors that may drive hesitancy. Vaccine hesitancy can be caused by other factors such as: negative beliefs based on myths, e.g. that vaccination of women leads to infertility; misinformation; mistrust in the health care professional or health care system; the role of influential leaders; costs; geographic barriers and concerns about vaccine safety.1
The WHO views the issue as a "complex" one. It believes that the answer to successfully addressing it is "effective communications," which the organization considers to be the "key to dispelling fears, addressing concerns and promoting acceptance of vaccination."
Media sources around the world immediately picked up the WHO press release.
The New York Times
ran a story titled "WHO Calls 'Vaccine Hesitancy' an Increasing Concern Globally."
2
The Tech Times
published a piece titled "WHO Raises Concerns Regarding Global Effects Of 'Vaccine Hesitancy."
3
The Irish Times
published "Medical Matters: Addressing Vaccine Hesitancy is Priority for Public Health."
4
Nigeria's
Daily Times
went with "WHO Cautions Against Vaccine Hesitancy."
5
New Europe
had "WHO: Vaccine Hesitancy and Child Mortality."
6
Nearly all of the stories in the media focused on reporting on what the WHO stated in a press release. There was no independent analysis or commentary, no attempt to question the WHO's underlying assumptions or conclusions. For example, is the growing tendency of people around the world to hesitate when it comes to vaccines
that
complex? Is it simply a matter of communicating more effectively with people about the safety and effectiveness of vaccines? Is it all really just a misunderstanding?
Or could it be that people have legitimate concerns about vaccines because what they are being told by doctors and public health officials does not match their own personal experience with vaccines, or it doesn't square with what they have learned by reading articles in newspapers, magazines and on websites regarding injuries and deaths caused by vaccines?
While it is true that accurate unbiased articles about vaccines and infectious diseases are seldom highlighted on the covers or front pages of major publications, the articles are out there and people read them. Together with personal experiences with vaccine risks and failures, what people learn about vaccination through reading and critical thinking leads to questions and... hesitation.
Questions and hesitation about vaccination is logical when it becomes clear that vaccines can cause death, even when health authorities try to deny it.
In the United Kingdom, for example, there was the news story in 2006, "Secret Report Reveals 18 Child Deaths Following Vaccinations."
7
In India in 2011, there was the story, "128 Kids Died After Vaccine in 2010, Government Can't Say Why."
8
There was the news report in 2009, "In Portugal Three Pregnant Women Lost Their Children After Taking the H1N1 Vaccine"
9
and the one in 2011, "Japan Halts Vaccine Use After Deaths Of 4 Children."
10
There was another news report about vaccination and death in the UK in 2010—"40 Deaths Linked to Child Vaccines Over Seven Years"
11
—and the one in South Africa in 2011, "Babies Die After Vaccinations."
12
There were news reports in Australia and Argentina in 2012, "10 Deaths Linked to Anti-Flu Vaccines"
13
and "GSK Fined Over Vaccine Trials; 14 Babies Reported Dead."
14
In 2014, there were headlines about vaccine-related deaths of Syrian children—"15 Syrian Children Dead Following UN Measles Vaccination Campaign"
15
—and in 2015 a news report about the rotavirus vaccine-related deaths of two babies in France, "Two Babies Die After Receiving Anti-Gastro Vaccine."
16
It was followed by a similar news report in Mexico, "Mexico Suspends Infant Vaccines After Two Babies Die and 29 Fall Ill."
17
In the weeks after the WHO's press release came out, there were a number of news stories like this one in India, "Child Dies after DPT Vaccination in Nagole"
18
and one in Australia "Infant Dies After Receiving 13 Vaccines in One Day Without Mother's Informed Consent."
19
Then there was a headline in Vietnam, "1 More Baby Dies After Vaccine Shot, Officials Say She Was Too Sensitive."
20
Too sensitive? Like it was the baby's fault and the vaccine had nothing to do with it?
In the United States, news reports about vaccine-related deaths are too numerous to list, but here are two during the past year: "Indiana Baby Dies in His Sleep Days After Receiving 6 Vaccine Doses"
21
and "California Infant Dies after 8 Vaccines, Family Gets Him Back from Hospital Cremated."
22
In October 2014, the WHO's Strategic Advisory Group of Experts (SAGE) published an extensive report on vaccine hesitancy, looking at different approaches to help shape the public's behavior toward vaccination.
24
The report specifically explored marketing strategies employed by other organizations such as the International Food and Beverage Alliance (IFBA), which includes companies like Coca Cola Company, Pepsico and McDonalds. According to the SAGE report, "Key industry messages to the Working Group included the following (points particularly relevant to vaccine hesitancy are in italics):"
23
All that really matters is the power of the story.
Consumers care about benefits, not supporting facts.
Brand = product + compelling story.
Reason leads to conclusions, while emotion leads to action (i.e. change comes from feelings, not facts).
It is important to win the hearts, minds, and now, voice.
Due to social media, consumers have a mouth piece and a large portion of media consumption is media generated by other consumers.
The rise of social media has benefits and risks. You can share information on a massive scale at zero cost, but there is less control.
Consumers believe more in messages from other consumers than from big institutions.
It is important to find the intersection of brand topics (what the brand wants to talk about) and audience interests (what existing and desired audiences care about).
Consumer's rationale for decisions may not reflect the true motivation (e.g. give fact-based reasons, but emotional reasons may have in fact driven the behavior).
It is impossible to please all consumers, and some will not like you.
One big idea needs to drive the entire communications strategy. Only one or two messages can be communicated—the rest must be sacrificed.
Communication is increasingly about dialogue back and forth in the context of social media.
A communication brief includes: competitive content landscape, target consumer, brand opportunity, communication task, core insight, core essence, functional benefit, emotional benefit, meaningful product truth, brand personality, obtainable brand proposition, key performance indicators. Effective communication strategies are not simple.23
According to newspaper columnist Lawrence Solomon, "
The World Health Organization Working Group recommended that this fact-free, emotion-laden Coca-Cola style marketing strategy be urged on the international "pro-vaccination lobbies
." He added, "
Aided by this 'Keep It Simple, Stupid' strategy, WHO is hopeful that the marketing wizardry that works for the food and beverage giants will help the pro-vaccination movement overcome the public's reluctance to vaccinate
."
24
However, such a strategy assumes that people, who are "hesitant" about vaccines, either do not have legitimate concerns or never pick up a newspaper and do not research the topic online.
It is also based on the assumption that these people are uneducated, not curious and are easily swayed by the kind of superficial commercial marketing that has been employed to successfully sell burgers and soft drinks
.
References