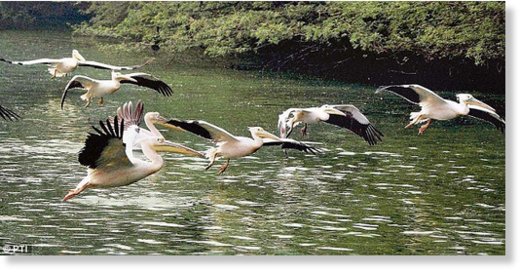 While the Capital's citizens missed out on the trademark Delhi chill over the winter months, the flip-flop winter seems to have baffled its winged guests as well.
Some species of
migratory ducks, which used to arrive in their thousands, have trickled down to hundreds.
Experts said the arrival of these birds was also delayed, and this is being attributed to the lack of snow in their homelands in Europe and central Asia.
Some of the migratory birds that did arrive this season, apparently, are ready to leave.
Adding to all the 'confusion', a few birds that breed only in summer are nesting and pairing up in January, a phenomenon usually witnessed in April, say experts.
However, it may be too soon to press the climate change alarm, some birders caution, adding that any change in migratory behaviour could have resulted from the disturbed habitats in the city.
Dr Sumit Dookia, Assistant Professor at the Guru Gobind Singh Indraprastha University, says:
"We have barely seen 250-300 Bar-headed geese at the Najafgarh Lake this fall. Traditionally we would get to see 1,500 plus. They also came in pretty late, only around the last week of November.."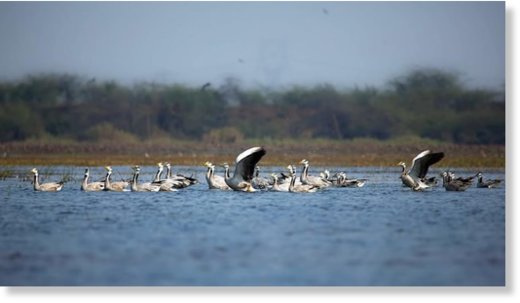 Dookia also reported 'confused behaviour among the birds' saying that they were 'frequently flying out to nearby wetlands of Basai and Sultanpur'.
"When it snows heavily in China and Siberia, they escape to India. However, they need constant warm temperatures to stay put. We assume that since both the geological regions displayed unusual winters this time, significant changes in bird behaviour are visible," he explained.
Bird watcher Wing Commander Vijay Sethi noted a surprising find of Ruffs already gathering in thousands at the Dhanauri Kalan wetland in Greater Noida, a sign that they are about to leave.
"Otherwise, they stay scattered across the waters," he said.
JNU zoologist Dr Surya Prakash echoed this view.
"We have, indeed, seen lesser number of the winter bird Red-crested pochard at the Yamuna Jagatpur Khadar" Prakash told Mail Today.
"On the other hand, some summer birds like the Indian Courser, a local migrant, can already be spotted at the Sultanpur flats. Coppersmith Barbets, which otherwise mate in April, can already be heard making courtship calls at the JNU campus, Bhati mines etc. The case of the Common Hawk Cuckoo is also the same," he added.
Faiyaz A Khudsar, scientist in charge at Yamuna Biodiversity Park (YBP), however, has different views.
He said: "A few species may be up or down in number, but the usual bird diversity is visible. We have had a large number of Garganeys and Common Teals at YBP. This goes against any argument of weather-related change in bird behaviour. Also, this is a subject of 'phenology' which is studied over at least 30-50 years and cannot be analysed over only a year's observation."
Another avid birder KB Singh attributed altered bird activity to troubled bird habitats in the city.
He said: "Najafgarh is a beautiful site for birds, but thanks to its location close to the upcoming Dwarka Expressway, it is highly disturbed. This is the case in the Basai wetlands as well."