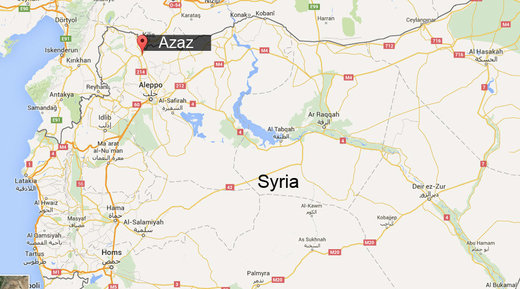 Turkey's army has shelled Kurdish militia targets near the city of Azaz in northwest Syria, Reuters reports, citing a source in the Turkish government.
"The Turkish Armed Forces fired shells at PYD positions in the Azaz area," the source said, referring to the Syrian Kurdish Democratic Union Party (PYD), which Ankara views as a terrorist group.
A Kurdish official confirmed to Reuters that the shelling targeted the Menagh air base, which is located south of Azaz in the Aleppo Governorate.
According to the official, the base was captured by the Jaysh al-Thuwwar rebel group, which is an ally of the PYD and a member of the Syria Democratic Forces alliance.