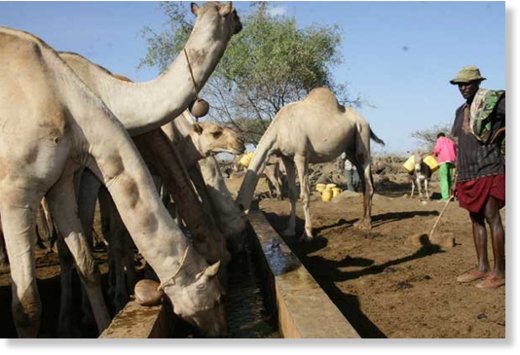 Herders in Marsabit County are counting loses following an outbreak of a mysterious disease that is killing camels.
Bubisa and Shuur in Marsabit North Sub-County are the worst hit by the calamity with ward representative Pius Yatani describing the situation as alarming.
"I received the report on January 19 on the deaths and so far more than 500 camels have perished. I believe the disease may have erupted earlier,'' said Turbi-Bubisa Ward Rep.
Mr Yatani said he had appealed to the county government for urgent intervention.
He said a team of vets was already on the ground supplying vaccines donated by the county government to the pastoralists.
DONATED VACCINES
"The department of livestock has donated 20 dozen vaccines to help mitigate the crisis," he said by telephone.
Speaking to the Nation by phone, Shuur Pastoralist Community Initiative and Development Assistance (Pacida) programme coordinator Wario Guyo, said the animals were dying in large numbers.
"They (camels) are in good body shape but they suddenly become weak before dying,'' he said.
Marsabit County Agriculture, Livestock and Fisheries executive James Aboran Dokhe said he was aware of the outbreak of the disease.
He said the disease was likely to have been spread from neighbouring Wajir where three weeks ago Wajir South MP Abdullahi Diriye raised the alarm over an unknown disease killing camels in the county.
Dr Dokhe said his department had responded to the emergency and had dispatched a team of experts to identify the mysterious disease.
"Once the tests are completed we will send the report to the University of Nairobi's veterinary department of for analysis,'' said the CEC
Mr Dokhe said the disease was likely to be Trypanosomiasis-protozoa.