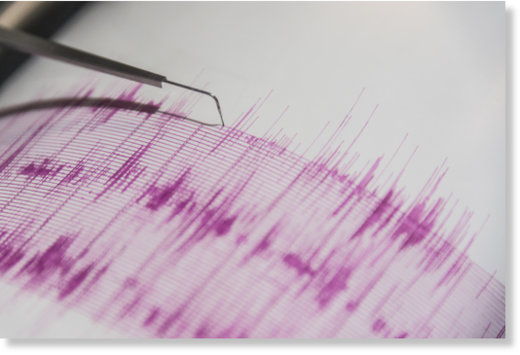 A strong earthquake with a preliminary magnitude of 5.7 has struck off Fiji, seismologists say.
The earthquake, which struck at 1:58 a.m. local time on Thursday, was centered about 262 kilometers (163 miles) northwest of Nadi, or 376 kilometers (234 miles) northwest of the capital Suva. It struck about 10 kilometers (6.2 miles) deep, making it a shallow earthquake.
The U.S. Geological Survey (USGS) estimated that some 5,000 people on nearby islands may have felt "weak" shaking, and said that damage and casualties were unlikely. The earthquake was not strong enough to generate a tsunami, and no tsunami warnings are in effect.
The earthquake was initially measured at 6.2 before being downgraded to 5.7.
Other details were not immediately available.