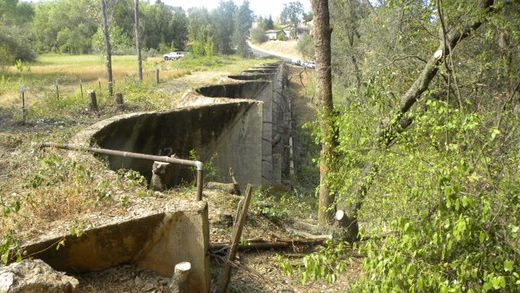 State officials are warning that a 99-year-old dam in Northern California is at
risk
of collapsing if a big rainstorm comes through.
The concrete Eastwood Multiple Arch Dam in Jackson was built in 1916 and holds back large quantities of arsenic-contaminated tailings left over from gold mining.
In June, the U.S. Army Corps of Engineers found that the dam was structurally unsound.
California Department of Toxic Substance Control officials say
they recently began a $1 million
emergency
repair operation that is expected to be completed this month.
The city of Jackson says the National Weather Service will issue a warning if rainfall amounts reach certain levels that could exacerbate the dam's structural problems.