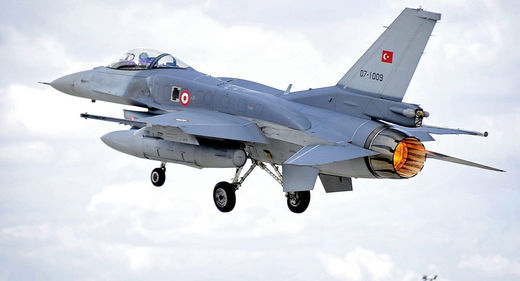 Some 20 Turkish warplanes briefly entered Greek airspace over the Aegean Sea on Monday in what is the latest violation of the Athens FIR (flight information region), Greek media reported.
The exact number of Turkish planes seen in the sky above Greece differs depending on the news source. The
Kathimerini
newspaper alleged that "five formations of 14 planes, as well as six other aircraft committed 15 violations and 31 additional violations."
The information has not been officially confirmed but Turkish military aircraft often violate Greek airspace. Earlier in October, Greece scrambled fighter jets to intercept several Turkish F-16 planes over the Aegean.
Greek authorities recorded a total of 1,306 airspace violations committed by 101 Turkish military aircraft from January until August 2015. But this figure pales in comparison to January 2014 when approximately a thousand violations allegedly took place.
Greek military aircraft frequently fly over Turkey's territory as well.