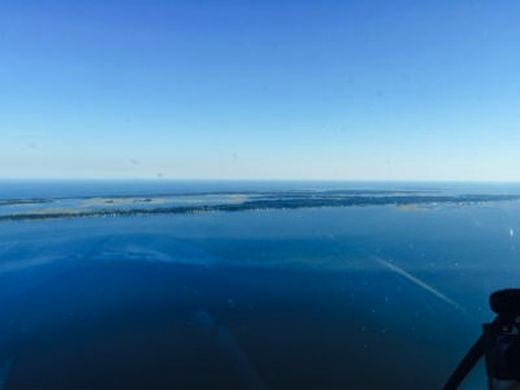 People across parts of Delmarva are talking about a loud boom heard Tuesday night.
"
What I heard sounded like a 50-foot-tree dropping on the ground and everything shook and just a big boom
," said Krista Shannon of Pocomoke City.
"We just heard, like you said, a big boom," said George Milbert of Crisfield. "Like a, you know, like a echo and I assumed at the time it was um, a jet but its very rare that jets do that at night."
In the past those loud booms have been a result of jets breaking the sound barrier.
WBOC reached out to the Naval Air Station Patuxent River to try and find out if what people heard was, in fact, a sonic boom. However, officials said there were no flights in the area at the time.
NASA Wallops Flight Facility officials said they are also trying to figure out what caused the noise near Chincoteague
.