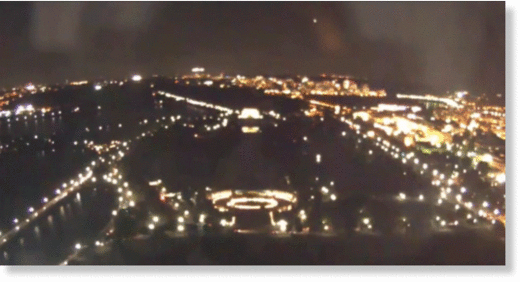 A bright fireball streaking across the sky Tuesday night was captured on camera from the Washington Monument.
According to NASA's Meteor Watch, the fireball was seen in Virginia, Maryland, Pennsylvania, North Carolina and West Virginia around 9:27 p.m. It moved east to west and appeared to be orange, according to witness reports on the American Meteor Society's website.
An "Earthcam" on the Washington Monument captured the meteor's race through the sky.
According to the American Meteor Society, fireballs are very bright meteors, about as bright as Venus in the morning and evening skies.
About 10 to 15 meteorites fall to Earth each day, but sightings are rare since streaking fireballs often fall over the ocean, or during daylight hours when they can't be seen.