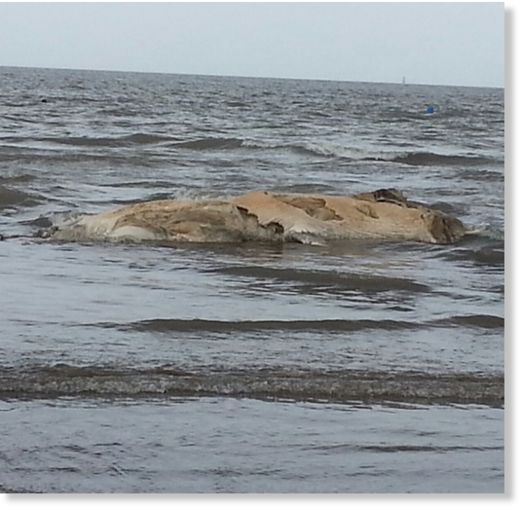 Another carcass of a whale was discovered on Thursday, drifting close to Alibaug beach in Raigad district of Maharashtra. This is the third case of a giant whale beaching on the shores, with the state government and other agencies yet to investigate the cause and formulate mitigative measures.
In the latest incident, a 15-feet-long severely decomposed body of a whale was spotted riding the waves close to Alibaug beach by local fishermen.
"The carcass was bloated with its internals spilled out and had several fish bites on it. It was highly decomposed and carried a foul stench with it, which could be sensed almost two kilometers away," local fisherman Dhananjay Kalok said.