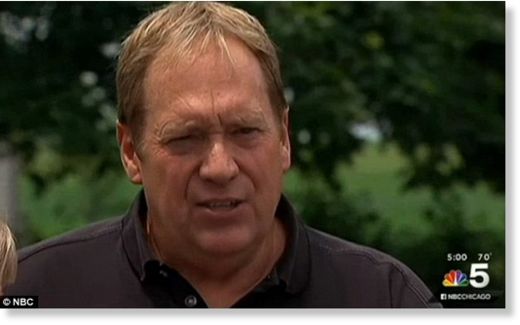 An Illinois man named Rod has survived being struck by lightning for the second time in his life.
Rod Wolfe, 58, was moved from his garden to the driveway at his Chebanse home when lightning struck a tree four feet away and the current traveled to his boots.
Wolfe's wife Sue was working out back when she said she heard the 'most god-awful bang'.
'I didn't know where I was,' she told NBC 5. 'I thought July Fourth? What happened?'
That's when Sue found Wolfe, who had been fixing a downspout in their front yard in preparation for a garden benefit walk, 'on all fours'.
'He couldn't move, he couldn't walk,' she said. 'He didn't know where he was, he had a headache.'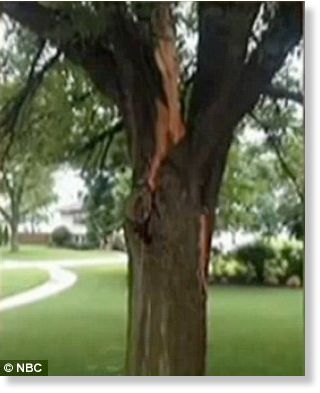 Wolfe said when he woke up he had 'horrific chest pains' and burning in his feet.
He was treated for broken ribs and cardiac problems but doctors told him he was lucky.
'My ER doctor actually peeked her head in and said "If I was you, I'd buy a lottery ticket,' said Wolf.
Everybody says I am a lucky person and I say, "how can I be a lucky person?'" Wolfe told ABC 7 Chicago. 'But they say, "yeah, but you survived twice.'"
There is a 1 in 3,000 chance of being struck by lightning in your lifetime, according to
National Geographic
.
Ten percent of people struck by lightning are killed, and 70 percent suffer serious long-term effects.
Wolfe was last hit by lightning 18 years ago while working at a cemetery, a sensation he said felt like he was being 'tickled'.
This second experience was far worse, but it did earn the grandfather-to-be a new nickname among his friends - 'lightning Rod', of course.