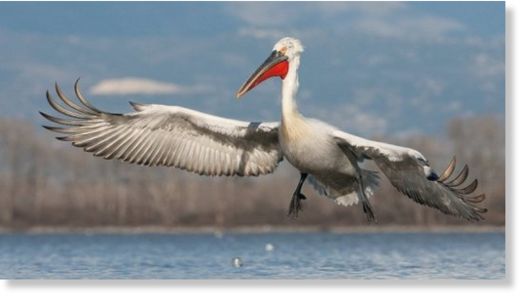 70 Dalmatian pelicans have been found dead in Atyrau Oblast in western Kazakhstan, Tengrinews reports citing the press office of Kazakhstan's Agriculture Ministry.
Pelicans were found in the shallow waters of the Kigach river's delta in Kurmangazy district during the spring registration of birds conducted by North Caspian Operating company.
A working group was formed to investigate the cause of the birds' death.
The Dalmatian pelicans are listed in the Red Book of Endangered Species of Kazakhstan. There are approximately 2,000 pairs in Kazakhstan nesting in the water basins of the Ural region, along the Caspian Sea coast and in the Torgai and Naurzum Reserves.
This huge bird is by a slight margin the largest of the pelican species and one of the largest living bird species. It measures 160 to 183 cm in length, 7.25 - 15 kg in weight and 290 - 345 cm in wingspan. Its median weight is around 11.5 kg, which makes it perhaps the world's heaviest flying bird species, although the largest individuals among male bustards and swans may be heavier than the largest individual Dalmatian pelican. It also appears to have one of the largest wingspans of any living bird, rivaling those of the great albatrosses (Diomedea ssp.) and the great white pelican.