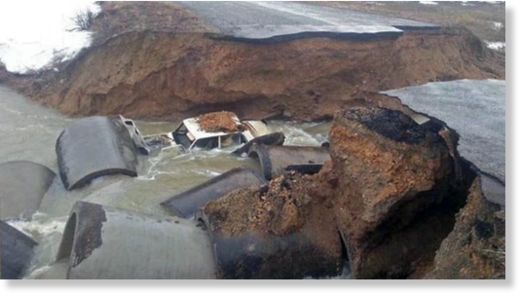 Floods in Karaganda Oblast continue to wreak havoc as Kazakh authorities are forced to evacuate dozens of settlements, Tengrinews reports citing the Oblast's Department of Emergency Situations.
1,760 houses have been flooded in 35 villages. 340 livestock have drowned.
A sharp rise in temperature to 20 degrees Centigrade between March 23 to 29 intensified the melting of snow and caused flooding of villages in Semey and Ayagoz districts in East Kazakhstan Oblast and of four districts in Karaganda Oblast.
The second wave of floods began on April 6 as a result of another sharp rise in temperatures, again to 20 degrees Centigrade, creating a threat of flooding of settlements in Karaganda and Akmola Oblasts in central Kazakhstan. Moreover, the threat now extends to Astana suburbs located near the riverbed of Nura.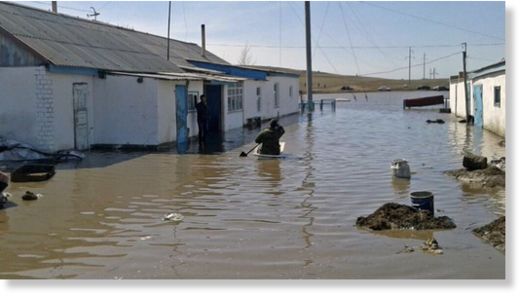 On April 11, Jumabek dam near the village of the same name was partially washed away by the meltwater and the water started flooding the homes of local residents, the Emergency Situations Department of Karaganda Oblast informed.
All in all, 17 homes were flooded in the area, 42 people evacuated and hundreds of livestock driven away.
"To carry out rescue operations and mitigate the consequences, fire service and rescue teams of the Department of Emergency Situations of Almaty and Karaganda Oblasts were dispatched," said the press service of the Department of Emergency Situations.
In addition to the Almaty rescuers, 138 soldiers of the military unit number 52859 of the Ministry of Defense and military unit number 5451 of the National Guard helped in the operation.
The Department of Emergency Situations added that meltwater scoured some of the roads in the area, especially in lowlands in Zhanaarkinskyi and Abai districts.
The village of Aksu in Shet district saw all of its 150 residents evacuated after the Sherubai-Nur river spilled out of its banks.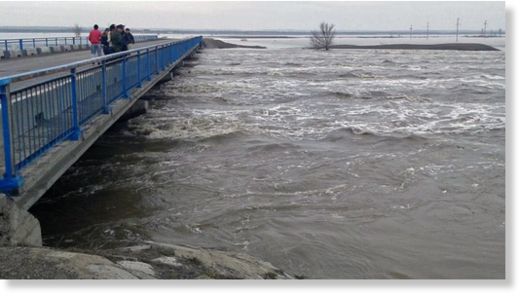 All the villagers of Zhastlek in Bukharzhyrau district were evacuated, too -
24 houses were flooded.

In the village of Saken Seifulin everybody was evacuated together with their livestock.

100 people were evacuated in Abay district.
They were temporarily settled in a school building. Rescuers are erecting sand dams to save villages and towns from getting flooded.
It is also reported that the threat of flooding is hanging over Sarytobe village.
All 350 villagers were taken on a train to a school building in the nearby Kokpekty village.
In the village of Yntaly of Karkarala District, 148 homes and 150 barns remain flooded. 718 people were evacuated.
Rescuers from Almaty and an operational-rescue team from South Kazakhstan Oblast arrived to help the regional services battle the disaster.
Strengthening and building of dikes is underway in all the settlements. Observation posts have been put in place to monitor the situation. Water is being pumped away from the houses. Protective dams are being constructed.