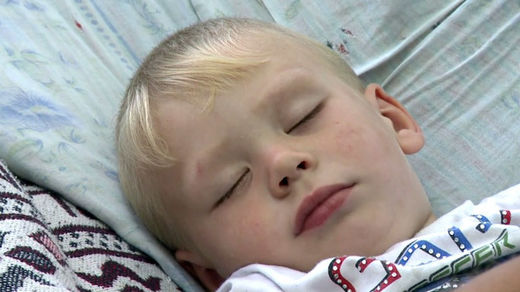 New cases of the inexplicable disorder, dubbed "Sleepy Hollow," have appeared in Kalachi, the village in Kazakhstan where every tenth villager, including children, has mysteriously fallen asleep in broad daylight, some unable to wake up for days on end.
"The ninth wave of the disease has started," A
manbek Kalzhanov, head of the administration of Esil district, told Interfax. "
Yesterday two people - a man and a woman - became sick. Since the outbreak of the disease 120 people have fallen ill."
According to Kalzhanov, the overall situation in Kalachi, a village in northern Kazakhstan, is under control. The local hospital is fully operational, along with a school, attended by about 40 students.
Meanwhile, most of the inhabitants of the village, which used to be home to over 600 residents, have agreed to move to other areas, local official Sergey Kulagin said.
"Of the 218 families, 124 expressed a desire to relocate. Thirty-four families (95 people), including 27 children, have already left the village,"
he said.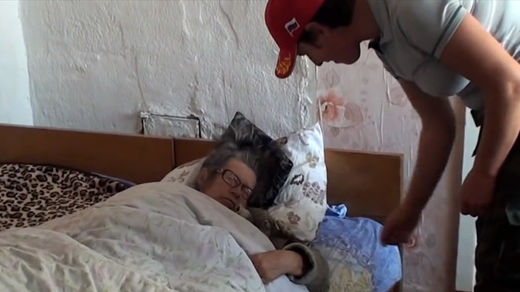 The first cases of the "
sleeping epidemic"
were reported in March 2013. Everyone in the village has a family member or a friend who has fallen asleep for no apparent reason, according to locals.
"If you try to wake him, it seems he wants to open his eyes - but can't. He's sleeping and sleeping..."
Igor Samusenko, father of a child who is suffering from the illness, earlier told RTD.
"I'm weak, my legs feel heavy, as if I'm wearing a hundred pairs of boots, and my head is spinning,"
a woman told RTD. Other patients may behave
"like they're drunk."
Despite numerous attempts to find the cause of the inexplicable disorder, the Sleepy Hollow riddle still remains unknown.
Groups of scientists and medics, including virologists, radiologists and toxicologists, have visited the village in an attempt to find the cause of the mystery illness, all in vain.
Last month Professor Leonid Rikhvanov, from the Department of Geo-ecology and Geo-chemistry in the city of Tomsk, said that Soviet-era uranium mines could be to blame, with radon gas from the nearby mines seeping to the surface, poisoning local residents.
Radon is a colorless, odorless gas that is created through the decay of uranium. Breathing it is believed to cause lung cancer.
"This gas, which causes toxic effects, pushes a person into a dreamlike state, and the person falls asleep,"
Rikhvanov said. People have described further symptoms, including hallucinations, memory loss, dizziness and nausea.
Rikhvanov said experts previously failed to detect radon because conventional methods of measuring radiation fail to detect it in the air.
While radiation levels in the town and at the mine closest to it are at a normal 16 micro-roentgen per hour, the RTD team's Geiger counter showed an alarming 268 micro-roentgen per hour at an abandoned, filled-in mineshaft further from the village. However, an independent analysis of Kalachi's water, soil, and vegetation samples did not detect any abnormalities
.
People suffering from the sleeping sickness have been diagnosed with a range of diseases. While children are being treated for toxic encephalopathy (a brain malfunction), adults are said to have suffered strokes. But after several days in intensive care, they are usually back to normal - until they feel abnormally sleepy again. Some doctors assert that mass psychosis is to blame.