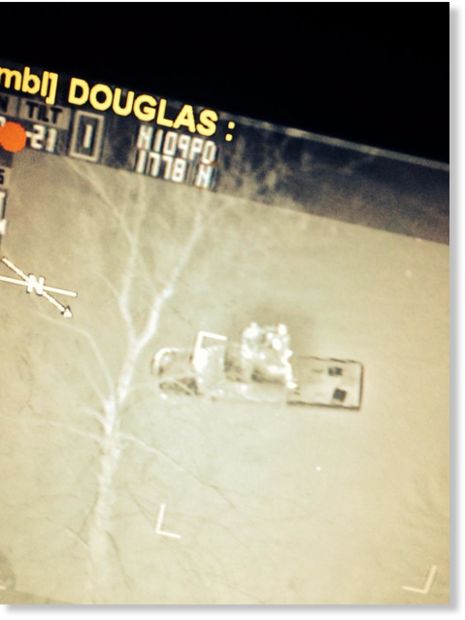 @OPDABLE1

Known victims have been rescued, @OPDABLE1 is heading back for fuel & returning to recon for more victims.

8:20 AM - 27 Jan 2015
A one-mile long ice jam
is moving down the Platte River in Nebraska has caused flooding near Two Rivers State Park, about 30 miles west of Omaha.
Authorities have rescued five people and pets from the floods and ice. Three of the victims are thought to have been in their vehicle when it became trapped in flood waters. Around 20 residents have evacuated the area.
The National Weather Service in Omaha said:
Ice jam flooding along the Platte River in southwestern Douglas, western Sarpy county, and eastern Saunders counties. Warning in effect.
They predict that jam will move towards the South Bend area, just west of Louisville.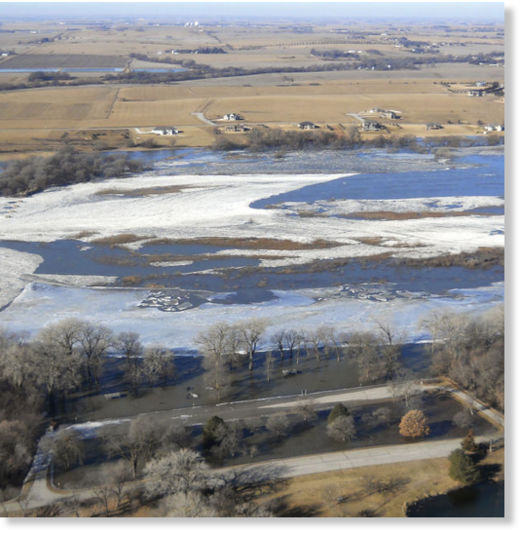 @NWSOmaha

The ice flow on the Platte River may be approaching the South Bend area now, river levels there jumping rapidly now.

1:41 PM - 27 Jan 2015
@NWSOmaha

River levels have jumped 1.5 feet within the last hour at Ashland on the Platte River. Heads up, ice flows may be moving through that area.

12:22 PM - 27 Jan 2015
Flood Advisory
In their flood advisory issued by the National weather service for Omaha/Valley Nebraska, NWS warned of further flooding should the ice jam break.
The Flood advisory for an ice jam remains in effect until 4:30 pm CST Thursday for north-eastern Cass and southern Sarpy counties.

At 10:04 pm CST Law Enforcement and emergency management reported an ice jam causing minor flooding along the Platte river between Highway 92 and Ashland. If the ice jam breaks flooding could extend downstream of the ice jam. Persons along the river should be prepared for the potential for rapid river rises through Thursday.

Additional information will likely be obtained once daylight arrives.

Some locations that will experience flooding include...
Plattsmouth
Louisville
Cedar Creek
South Bend
Mahoney State Park
Platte River State Park
Louisville state recreation area and Schramm park state recreation area.

Precautionary/preparedness actions...

Do not drive your vehicle into areas where the water covers the roadway. The water depth may be too great to allow your car to cross safely. Move to higher ground.