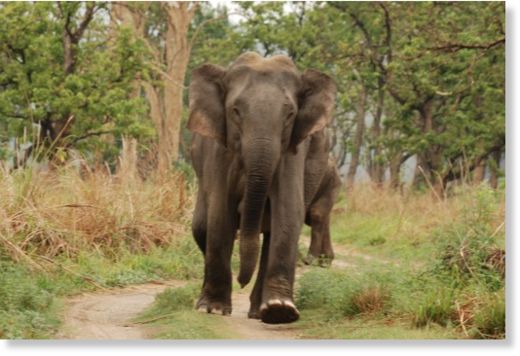 A veterinarian was today killed by a tusker while he was attempting to tackle the pachyderm after it ran amok at Vaypur in Pathanamthitta district, police said.
The victim identified as Dr Gopakumar (52) was a veterinarian and a member of the Elephant Squad which is specialised in containing elephants that turn violent, police said.
The tusker kicked the vet and then gored him while he was trying to administer a tranquilizer shot in its rear. The elephant created panic in the area by running amok for several hours.
Police and local people rushed the doctor to a hospital in Tiruvalla but he died soon after reaching there, police said, adding, the elephant was later brought under control.
The animal had started showing signs of uneasiness in the morning
and later managed to slip free from its chains and ran amok. The elephant squad at nearby Konni was alerted as efforts of the mahout with local people failed to contain it.
Source: Press Trust of India