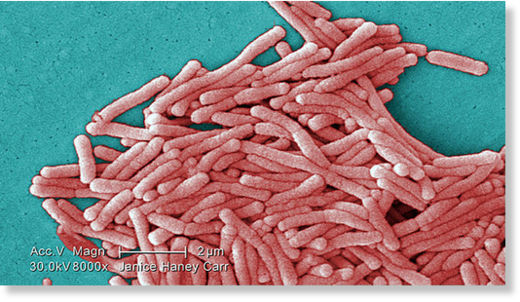 City health officials are warning New Yorkers about an increase in cases of Legionnaire's disease, a potentially deadly form of pneumonia, in the Bronx.
Eleven cases of the disease were reported in the Bronx in December, compared with two in December 2013 and three in December 2012. The 11 cases reported last month represent nearly 20 percent of the total of 61 cases the borough had in all of 2014. Most cases were in the northeast Bronx.
Legionnaire's disease is caused by exposure to the bacteria Legionella, an aquatic organism that grow in warm environments. People are exposed to it by inhaling contaminated aerosols from cooling towers, whirlpool spas, showers and faucets or drinking water contaminated with the bacteria.
The Health Department is looking into whether the cases are due to a common source.
The disease usually sets in two to 10 days after exposure to the bacteria and represents with symptoms similar to pneumonia, including shortness of breath, high fever, chills and chest pains. People with Legionnaire's also experience appetite loss, fatigue and muscle aches.
It cannot be spread person-to-person and those at highest risk for contracting the illness include the elderly, cigarette smokers, people with chronic lung or immune system disease and those receiving immunosuppressive drugs.
Legionnaire's, discovered in 1976, is relatively rare and can have a fatality rate of anywhere from 5 percent to 40 percent, the Health Department says. It can be successfully treated with antibiotics.
The Health Department sent a memo to providers to remind them to test for Legionnaire's when Bronx patients present with pneumonia symptoms.