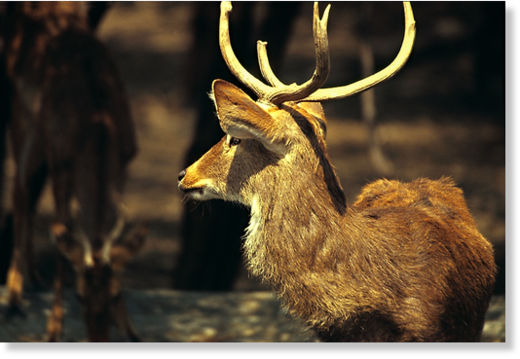 In a surprise attack,
the first of its kind at the Nehru Zoological Park, a deer injured an animal keeper who went to administer medicine to it here on Sunday.
According to zoo officials, the animal keeper, Akbar went to the deer enclosure and after releasing them into the display area, sought to administer medicine that were prescribed to a male deer.
In what the officials describe as mock attempt at aggression, the deer hit the keeper and pressed him to the compound wall with its antlers.
"There were no major external injuries but as he was pressed with antlers, Akbar had some discomfort and a bit of internal dislocations. We rushed him to Yashoda hospital at Malakpet and got him treated.
The zoo is taking care of his treatment costs," the zoo curator, B.N.N.Murthy said.
Usually, deer are reticent in nature and not known to attack
, officials said adding that the mock attempt could have been a defensive response when the animal keeper went with medicine.