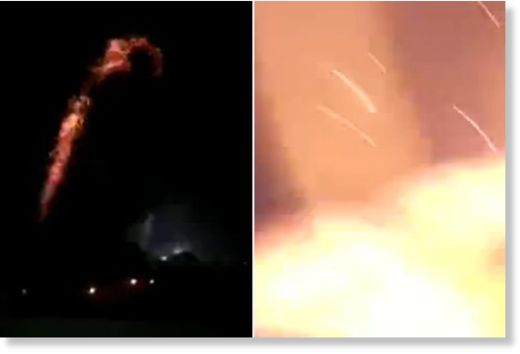 A freak incident led to distressing scenes as a family home was invaded by a high speed pyrotechnic
This was the terrifying moment a stray rocket shot directly into a family's apartment.
The occupants were fortunate to escape serious injury or worse as the footage shows a firework heading straight towards them at their home in Brazil.
With the accuracy of a heat seeking missile, the powerful pyrotechnic loops scarily away from its intended trajectory and towards the apartment block.
The family had earlier been using the vantage point to enjoy the firework display.
That was before the rocket headed towards them with unerring accuracy, sneaking through the window at high speed.
According to reports in Brazil, a mother, her five and 12-year-old children and their grandfather were sent to a nearby hospital to recover from burn injuries.