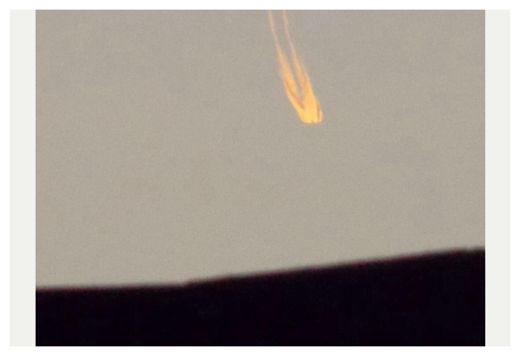 Can you help solve the mystery of this phenomenon seen in the skies above Cheltenham on Sunday. We were contacted by Jess on twitter who posted the picture of the 'fireball'.
She said: "Was a big flash then looked like something falling on fire, happened last night.
"The picture was taken from Benhall lookin towards glos/tewks. I zoomed in on it on my camera for a few shots."
Did you see it? What could it be?