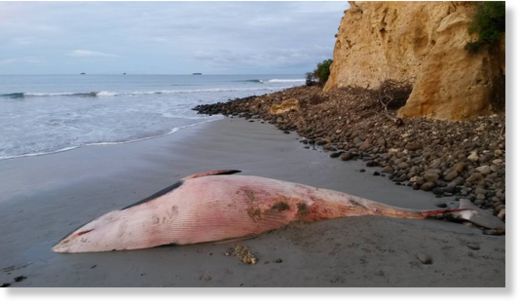 People are being warned to keep their distance from the remains of a dead whale at Portland.
A Department of Environment and Primary Industries (DEPI) spokeswoman said the dwarf minke whale recently washed up close to the city.
"The specimen is valuable to science, with DEPI assisting the Museum of Victoria to conduct scientific research to learn more about marine life," she said.
"Samples, photographs and measurements from the whale will now be available to scientists and researchers for study and comparison."
It is understood the dead whale was cut into pieces in order to remove samples and the skeleton.
Portland resident Michael Biasol said the result was gruesome. "I was walking down the beach near Duttons Way and I found the whale chopped up into little pieces," Mr Biasol said.
"It was in big chunks and lots of them, stretched all down beach. It was weird."