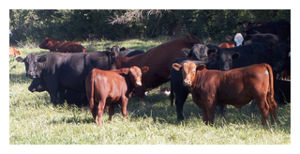 Darby - A bolt of lightning killed 45 head of cattle on a ranch near Darby.
Rancher Jean Taylor tells the
Ravalli Republic
the cows, calves and a prize bull were crowded under some small crabapple trees on July 14 when the lighting struck.
Taylor says the clap of thunder awakened her at 10:28 p.m.
Taylor says the family spent years building their herd of Black Angus cattle, and now they only have eight to 10 cows left.
Area ranchers helped the family dispose of the dead animals.
Source: Associated Press